Making CII Easy
Our Carbon Intensity Indicator Management provides vessels and fleet managers with powerful and easy to use applications.  Global tracking and vessel data combined, to deliver decarbonisation and real monetary savings in one simple package.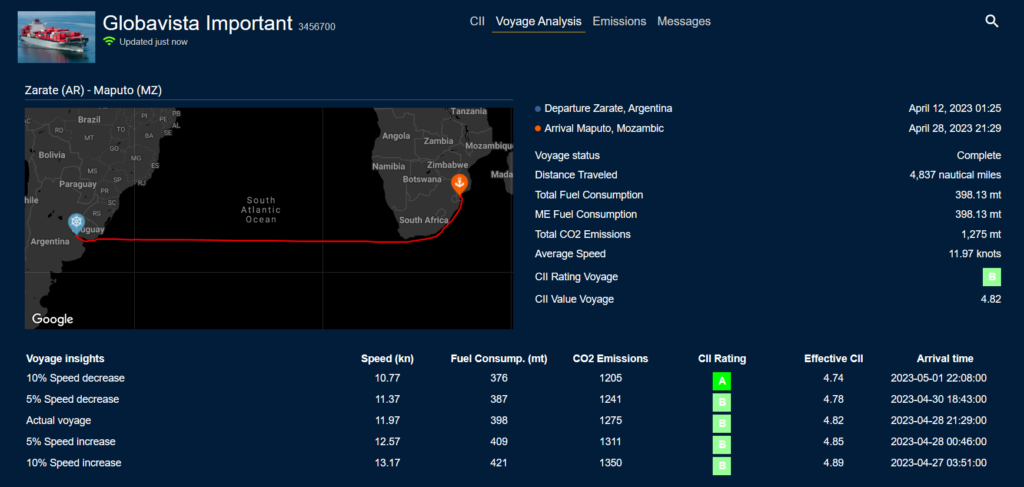 BigOceanData now have 3 straight-forward options.
Use BigOceanData noon report / input application to capture data as often as you like.
BigOceanData can import data directly from vessel performance management systems.
A simple onboard gateway will collect vessel data and link into BigOceanData CII

Select the appropriate data capture method and we take care of the rest:
Real Time CII reporting and analysis to identify operational issues.
Management of CII, voyages v plan and how to continuously improve.
Fully optimised route planning service and secure environment to share routes.
Decarbonisation, compliance and real monetary savings
Would you like more info on our CII solution?