BBC Science Correspondent, Jonathan Amos continues to use BigOceanData to assist his science and environment reporting. Most recently he has been following the rapid movement of the Iceberg, A74, from the Brunt Ice Shelf in the Weddell Sea of the Antarctic.
Jonathan uses BigOceanData to track the RV Polstern – one of the most advanced and versatile polar research ships in the world.
Although at first it seemed impossible, the Polstern has managed to get in behind the iceberg and has now completed a full navigation around the A74.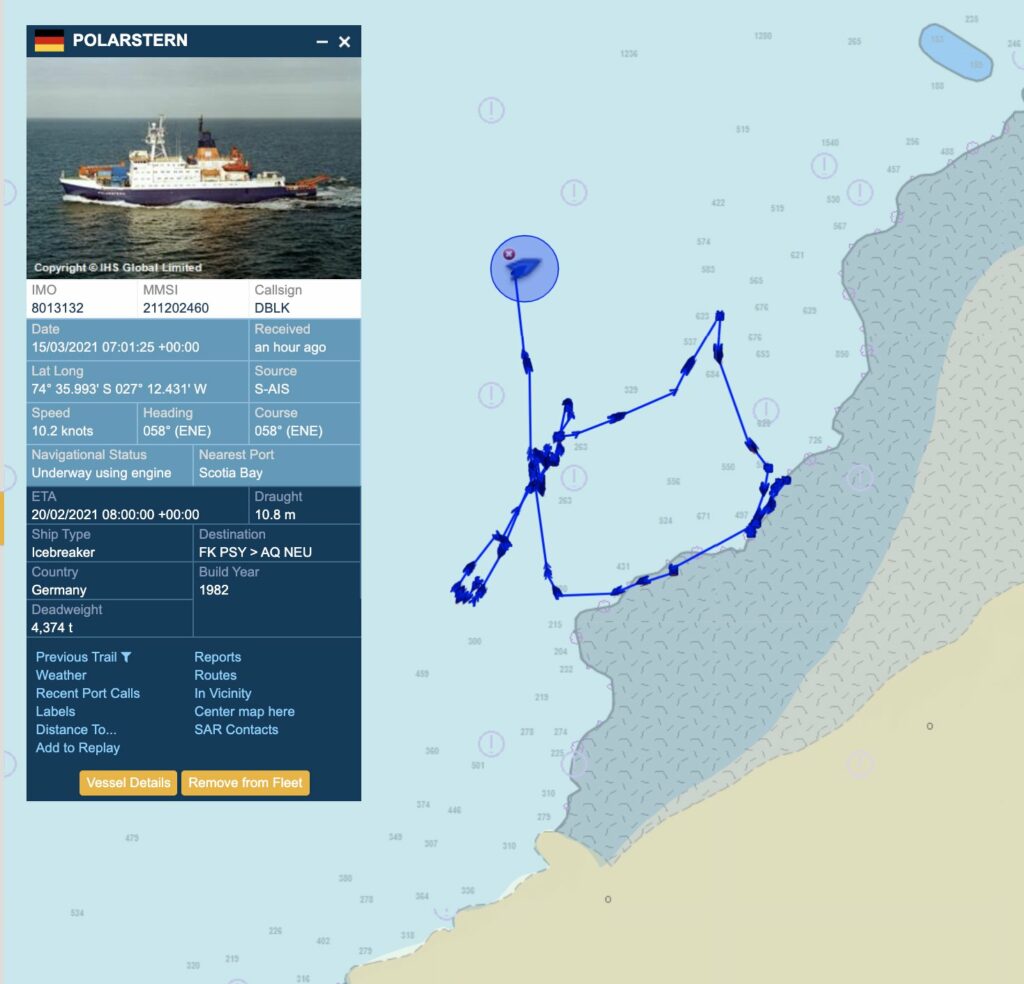 Jonathan used BigOceanData to precisely track the RV Polstern's journey.
Jonathan said "It's fascinating to be able to track ships at the end the Earth. It used to be that we never heard about these events until weeks after they happened. Now, with the latest satellite and mapping tools (from BigOceanData), we can follow exploration efforts in real time."